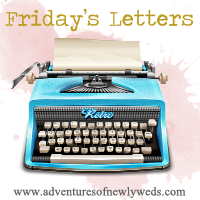 Dear Boss Man Jack- Thanks for letting me have Monday off. I need a 3 day weekend to go play with some of my babies! Ok, I have to go to the Doc too but I'm focusing on the Babies.
Dear Chris Powell- I Love You!!!! I forgot how much until I started watching the Extreme Makeover Weight Loss Edition...again.
Dear Utility Truck Driver- Can you please call me and let me know what time you leave in the morning because I manage to get beind you every freaking day!!!!
Dear Friday the 13th- Be nice!
Dear Commercial Breaks- I have decided that I hate you. You have now infiltrated all my Internet TV as well (90 seconds, I might as well watch it on TV) and you interrupt at the most inappropriate times.
Dear Metabolism Miracle- I know its only been one week but I am actually liking you more now than I thought I would. I weight this morning and was down 5 pounds. Wooooo Freakin Hooooo!!!!!!!
Dear Sonic- Thank you for having shaved ice....it has made my morning! It makes my morning most morning but after a 5lb loss it really made my day today!
Dear Tonight's Workout- I have already decided what we are doing, Big Tires, but I am being very ambitious so please be as good as last nights workout.
Dear Gym Bag Packer (ok me but I don't want to take the blame)- Thank you for remembering to pack a sports bra tonight. Last night I forgot it and most of the time when I forget something I just say, "It Ok because..." but forgetting a sports bra is never ok. Let's not do that again!!!!
Dear Boss Man Jack again- OK, I'm sorry. It was a total accident I promise, but its going to be there for the whole month! I really didn't mean to!
And yes this got me in trouble at work!
and finally....
Dear Work Email- If you don't work correctly today I might take the entire computer and throw it out the door, then catch it on fire, and smash it with a hammer. I work in construction, I have a hammer!!!